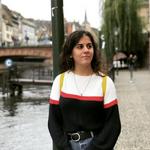 Updated by Daniele
✅ The order's status is in payment accepted
We have received your order but we have not yet begun to prepare it: it is then possible to refund your entire order (items + shipping costs)
You can cancel the order yourself from your account unless it is for our Beery Christmas or Monthly Box.
The transaction will be refunded according to the banking institution within 48h to 96h.
🚚 The order has another status
If the status of your order is among this list:
Preparation in progress
Order sent
Preparation partially in progress
Order partially ready and available
Partially ready to ship
Ready to ship
Drive order partially retrieved
❗️ Your order is now being prepared by our team in our warehouse, and unfortunately, it is now impossible to stop its shipping process.
📌 You can refuse the package with the carrier and send us an email to inform us. We will then be able to refund you excluding the shipping costs.
Before canceling your order, please check the information on your invoice regarding "Discounts" because when using a coupon, as some are only valid once. If necessary, please contact our customer service.
If you cancel your order or if some items in your order cannot be delivered, you will be refunded the amount of the undelivered/canceled items.