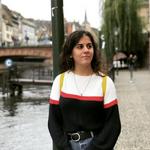 Updated by Daniele
About the warranty 🦺
🔦 The PerfectDraft machine is covered by the present warranty for a period of two years after the date of purchase. 
🔦 AB InBev will, at its own discretion, repair or replace the product at its expense in case a defect due to faulty materials and workmanship occurs within the two-year warranty period. 
🔦 If the repair or replacement of the PerfectDraft machine is not possible, AB InBev will provide a price reduction or a full refund. In order to access the warranty services, a purchase receipt showing the date of purchase must be presented. 
🔦 The warranty does not cover consumable parts or normal wear and tear.  Please ensure to install and operate the PerfectDraft machine in compliance with the instructions contained in the user manual. 
🔦 The warranty will not apply in case the defect or damage is due to incorrect use, poor maintenance or if alterations or repairs have been carried out by unauthorized third parties. 
🔦 This warranty does not affect your statutory rights.