What is "Power Saving Mode?"
What is "Power Saving Mode?"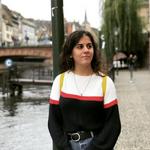 Updated by Daniele
What is "Power Saving Mode?"
​
🍧The Power Saving Mode is a new feature available only on the PerfectDraft Pro machine that allows users to reduce energy consumption by scheduling changes in the cooling temperature via the PerfectDraft App.
🍧Your PerfectDraft Pro consumes 130W during active cooling (Power-Saving is not activated).
🍧You can be activate via your app if your PerfectDraft Pro machine is connected to the Wi-Fi.
🍧 You would need to have the latest version of the app and on the main screen, to be able to select the standard mode and then change to power-saving mode.
🍧To turn this feature on and off, you can press the plus (+) button or the minus (-) button two times. The alternative mode is currently the Standard mode.
🍧When turned on, the power-saving mode will hold the beer at higher temperatures, therefore reducing energy consumption compared to a Standard mode of 6°C or less.
🍧By keeping the beer on power-saving mode, your machine's energy consumption can drop by up to 40% when compared to a machine that was kept at 3°C over the same period on an ambiant temperature of 22°C (+1°C/-1°C).
🍧After power-saving mode is off, the time to reach the desired temperature will depend on what is the standard set temperature. It can take up to 12 hours if the standard set temperature is below 3°C and up to 7(+-1) hours if the standard set temperature is 3 degrees or above.